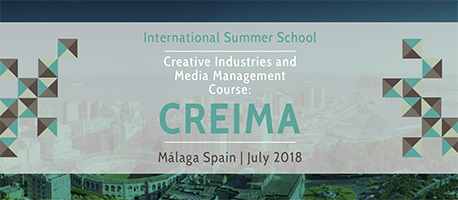 Under the Creative Industries Media Management (CREIMA) name, this summer school project is an initiative to stimulate the research and the transfer of knowledge and experience among professors, professionals and students of communication. It is an opportunity to present and get to know projects about the media industry. CREIMA is a unique opportunity for students to present and develop their projects in an environment that explores both academic and industry scopes, creation and innovation. Its international dimension, with prominent teachers from various geographies, will foster networking and debate, and disclose the most current research and development across the world.
Check out the programme and other informations here.
Applicants should have a Masters degree (or have completed the school year and are working on the dissertation) or equivalent or PhD students or candidates working on one of the fields below. Applicants should also have a good level of comprehension in english, spanish or portuguese.
For applications, please submit your C.V. and statement of purpose through the email paulo.faustino.immaa@gmail.com or fjpaniagua@uma.es.